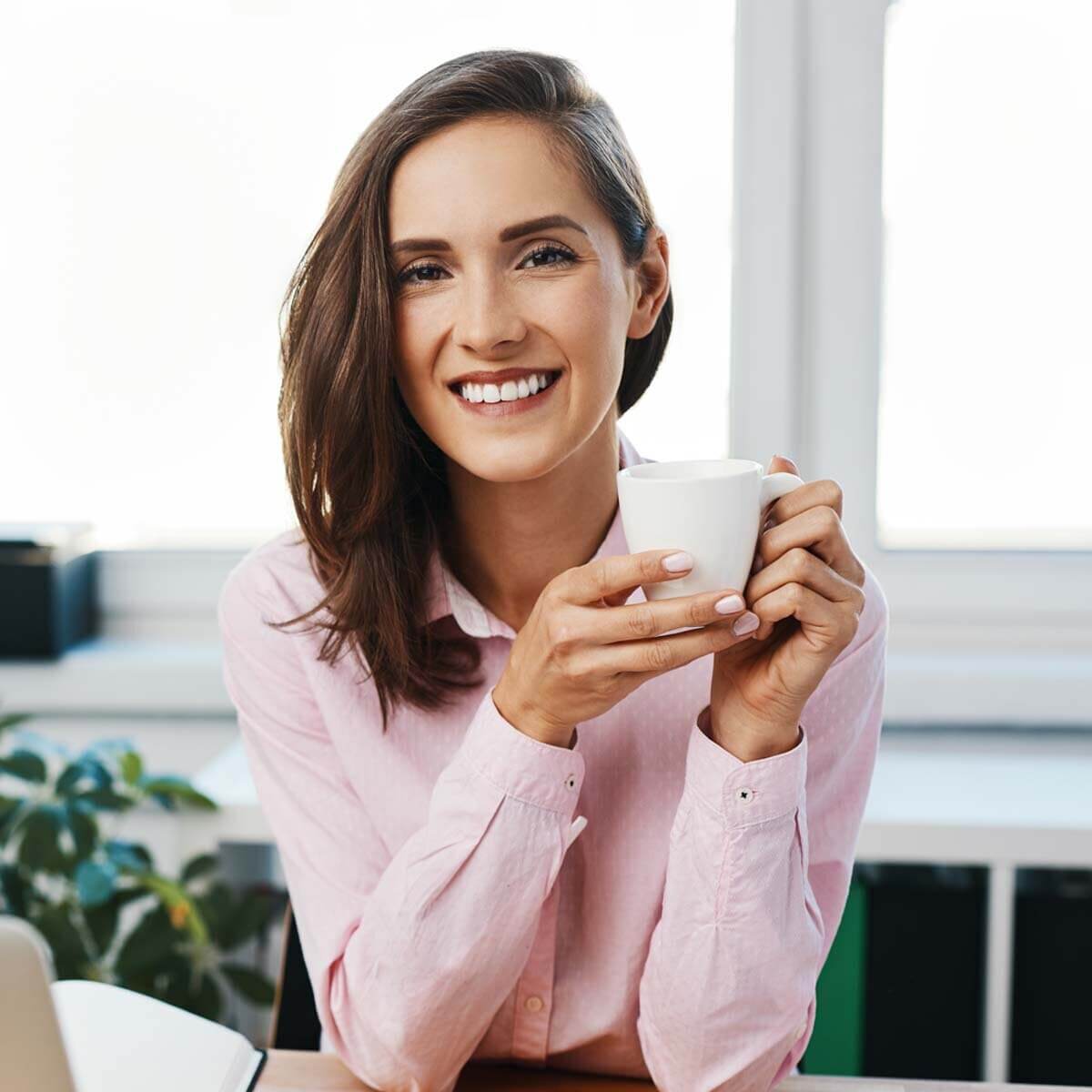 Legal Bookkeeping Services
Ready to run your legal practice from the cloud?
Is old, clunky, outdated legal software driving you and your staff crazy?
Are you growing out of PC Law and ready to elevate your practice?
Legal practice management software has drastically evolved in the last decade. The pandemic was quite the wake-up call - wasn't it?
Your colleagues and competitors soared outside the bounds of their physical offices, hired remote teams at lower costs, and ran their practice from anywhere. How? With a new breed of cloud-based legal practice management and accounting software.
The cloud isn't just the future; it's happening right now. Need help jumping in with peace of mind and confidence? Let us help you with remote law firm accounting services.
Transition off PC Law with ease. Run your law practice from the cloud.
Build a talented, remote team across the province or country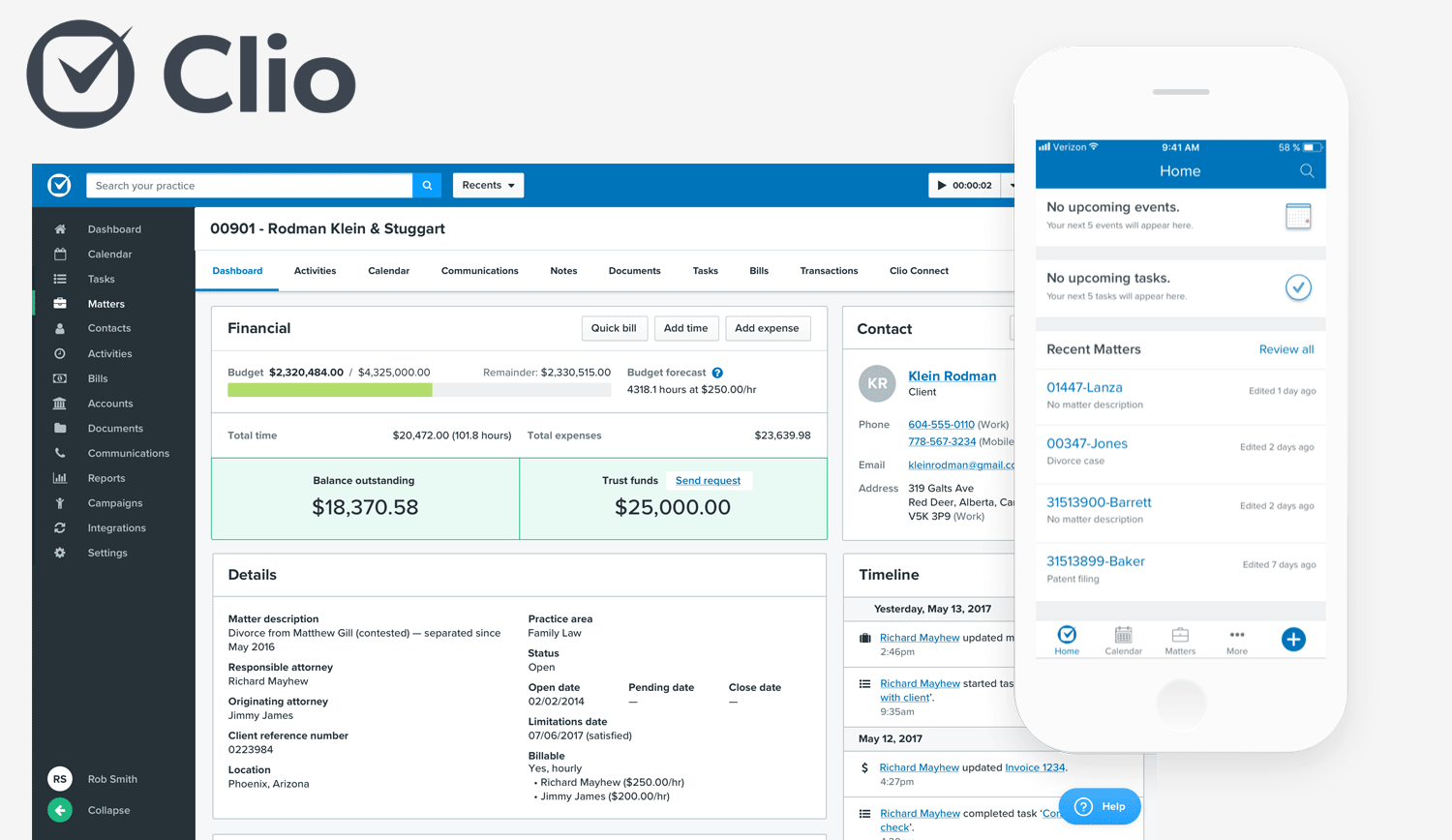 Law Firm Bookkeeping Services
Are you a new lawyer or running a new law firm? Or perhaps you just need an accounting overhaul.
But change is scary, especially with stringent Law Society regulations looming over your practice.
Trust us; we get it. Law Society trust account rules and 100 other regulations are enough to make any lawyer's head spin. The last thing you need is a hefty fine or investigation.
But we're skilled bookkeepers and it's our job to help you stay compliant.
That means advising you on the right move for every province, including for Ontario, BC, Manitoba, and Alberta Law Society trust accounting rules.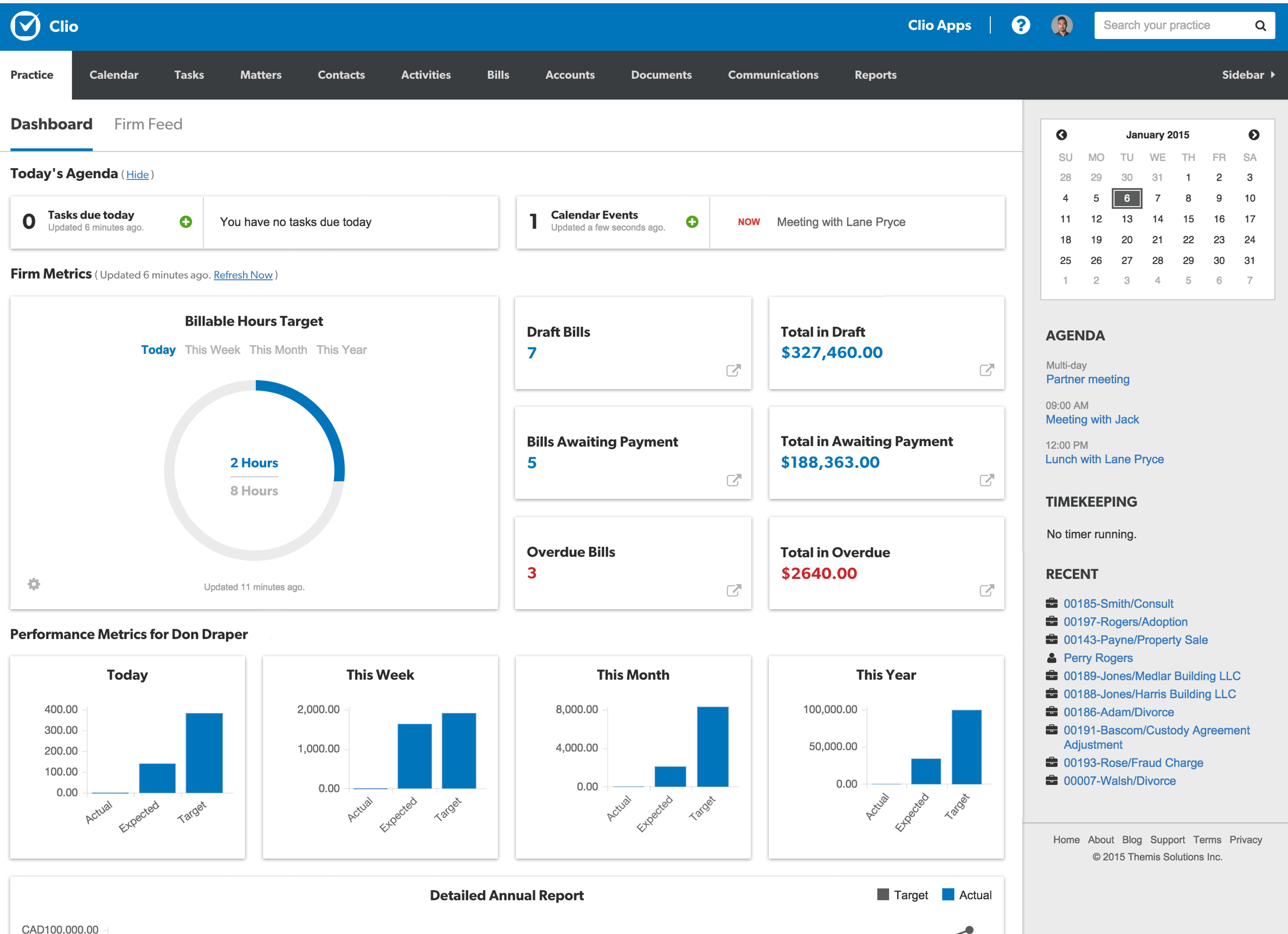 We're going to make legal and trust accounting a breeze for your firm. Here's how:
Our experts will work with you to find the best accounting and legal practice management software stack for your firm.
We'll protect you by keeping you law society compliant, no matter what province you are in (yes, even British Columbian firms dealing with extensive BC Law Society trust accounting rules)!
We'll ease your mind with 10 years of experience working with Canadian law firms and mainstream legal software.
We'll help you navigate the switch to cloud-based accounting and legal software, complete with one-on-one training and support throughout the process.
Stay Compliant with your Law Society
We're experts in trust accounting and law society trust accounting rules.

We prepare trust reconciliation packages within 25 days (or as per Law Society rules).

We perform three-way reconciliations from your bank to all accounting and legal software.


We deal directly with the Law Society during audits and trust reviews.


We have proven, step-by-step processes for you and your staff to follow.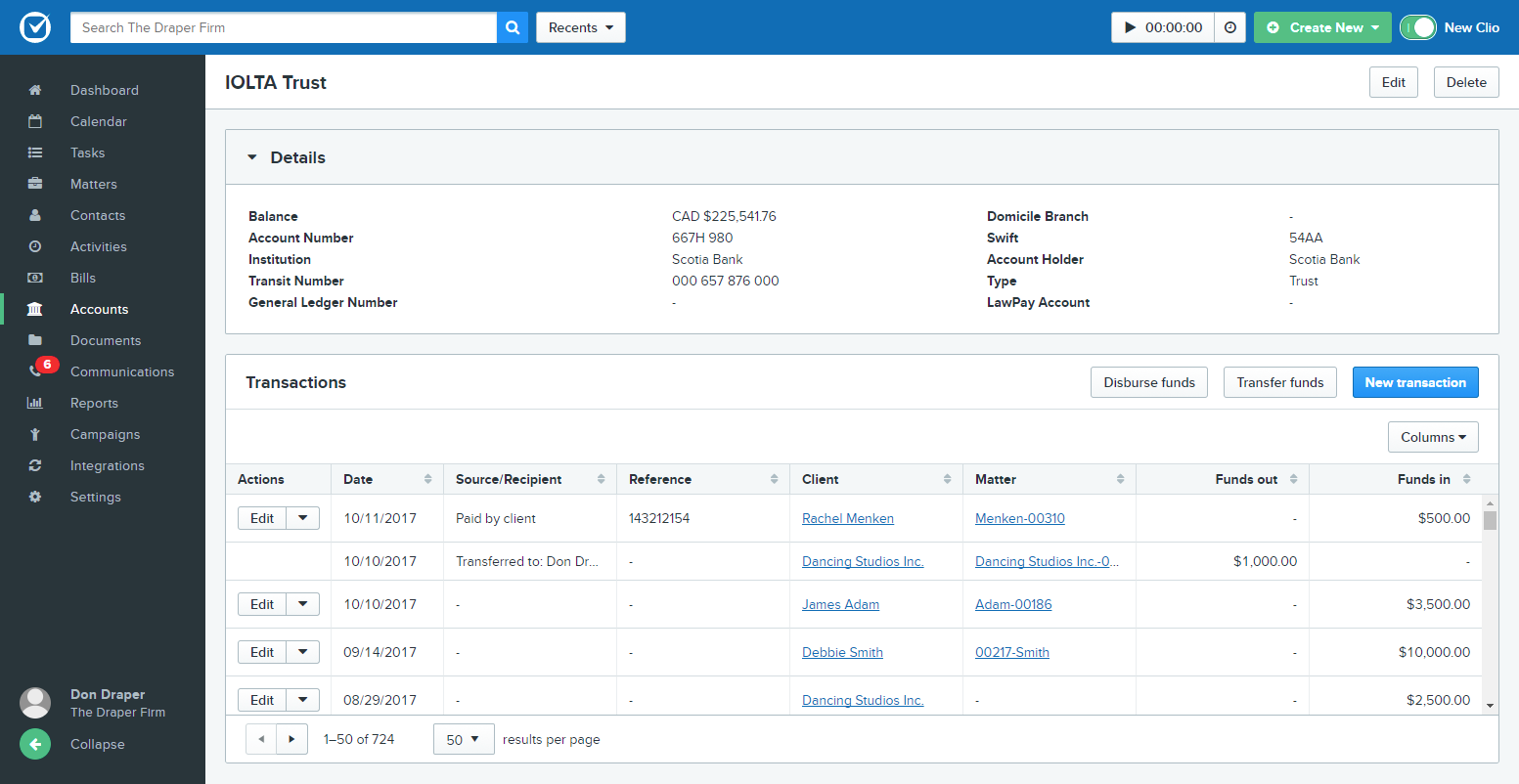 Our Bookkeeping Services for Law Firms
Software selection and setup
We help you choose the best cloud legal bookkeeping software for your firm. All of the software providers that we work with are Canadian Law Society compliant and store all legal and client data on North American servers.

We help you assess every option and their overlapping features and confidently guide you to the right software at the right price.

We support you every step of the way throughout your migration from PC Law and other legacy software to cloud-based solutions like Clio and Soluno.
Account reconciliation
We reconcile your bank and credit card statements against receipts and invoices to ensure accuracy and completeness.
We'll help you record everything to the 't, right down to that unknown $10 dollar bank charge.
Trust account bookkeeping and reporting
We prepare your trust reconciliation packages with every necessary document and signature as per your law society rules.

We perform three-way reconciliations from your bank to all accounting and legal practice management software.

We'll catch and report any trust shortages to help you avoid audits and penalties.
Financial statements and custom reports
We'll help you fashion reports with the data you want so you can gain valuable, timely insights about your income, spending and profitability.
Do you pay legal contractors based on billed or received hours? Keep track of these numbers easily and pay your team quickly and effortlessly.

We'll help you generate reports that satisfy Law Society audit requirements.
Sales tax management and filings
We calculate and file your sales taxes with laser-sharp accuracy.

We make sure you pay on time, every time, and avoid late penalties.
Payroll management for staff

We offer complete payroll management including:
Expert advice on an optimal cloud-based payroll software.

Setting up your employees and contractors on the payroll system.

Managing payroll and ensuring everyone gets paid the right amount on time.

Calculating and remitting all your payroll deductions to the CRA.

Issuing T4s / T4As and ROEs.
Account payable management (bill payment)
We manage your manual expenses with the Plooto payments system. We manage the details — all you have to do is approve the payments.
Accounts receivable process optimization
We can help you optimize invoicing and payment systems with automated invoice reminders.

We'll show you how to save on transactions fees with a system like Plooto, which uses ACH debits rather than the credit card networks.
Law Society audit assistance
When you get audited by your Law Society, we'll deal with them on your behalf and save you the headache.
Year-End
We prepare a year-end reporting package for your accountant to ensure an efficient year-end.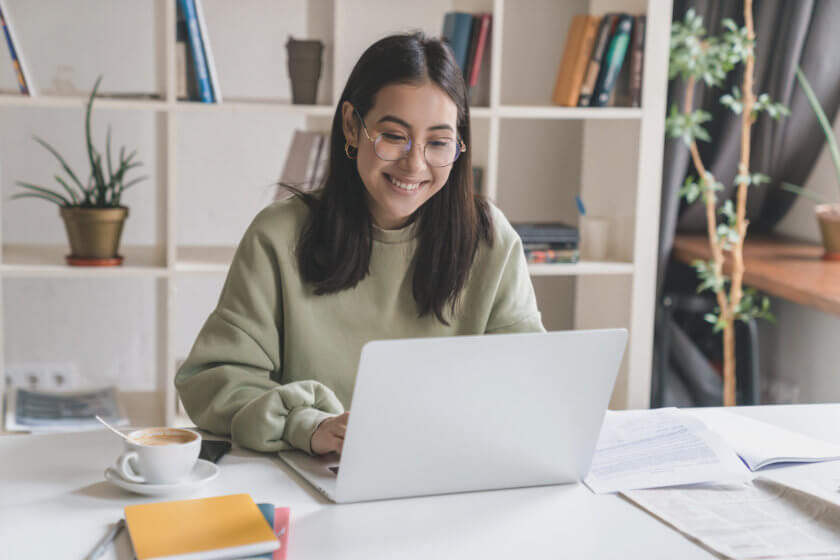 Fill out the form below to book a call with us for a no-obligation chat about your bookkeeping needs.
Trusted Experts in Legal Software Migration
Top Software Suites
We are experts in Clio and Soluno.
Data Migration
We can migrate your PC Law data over to Clio or Soluno.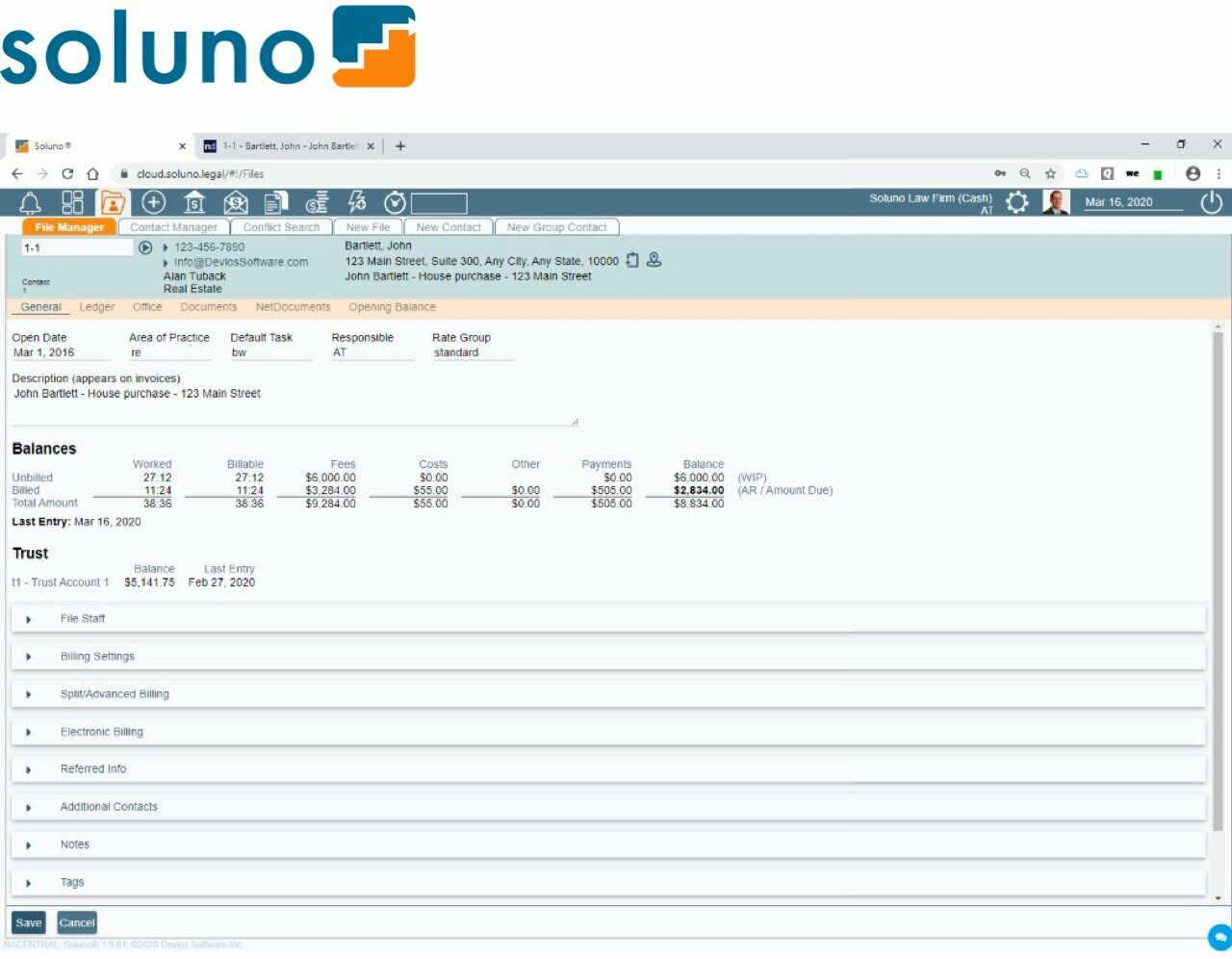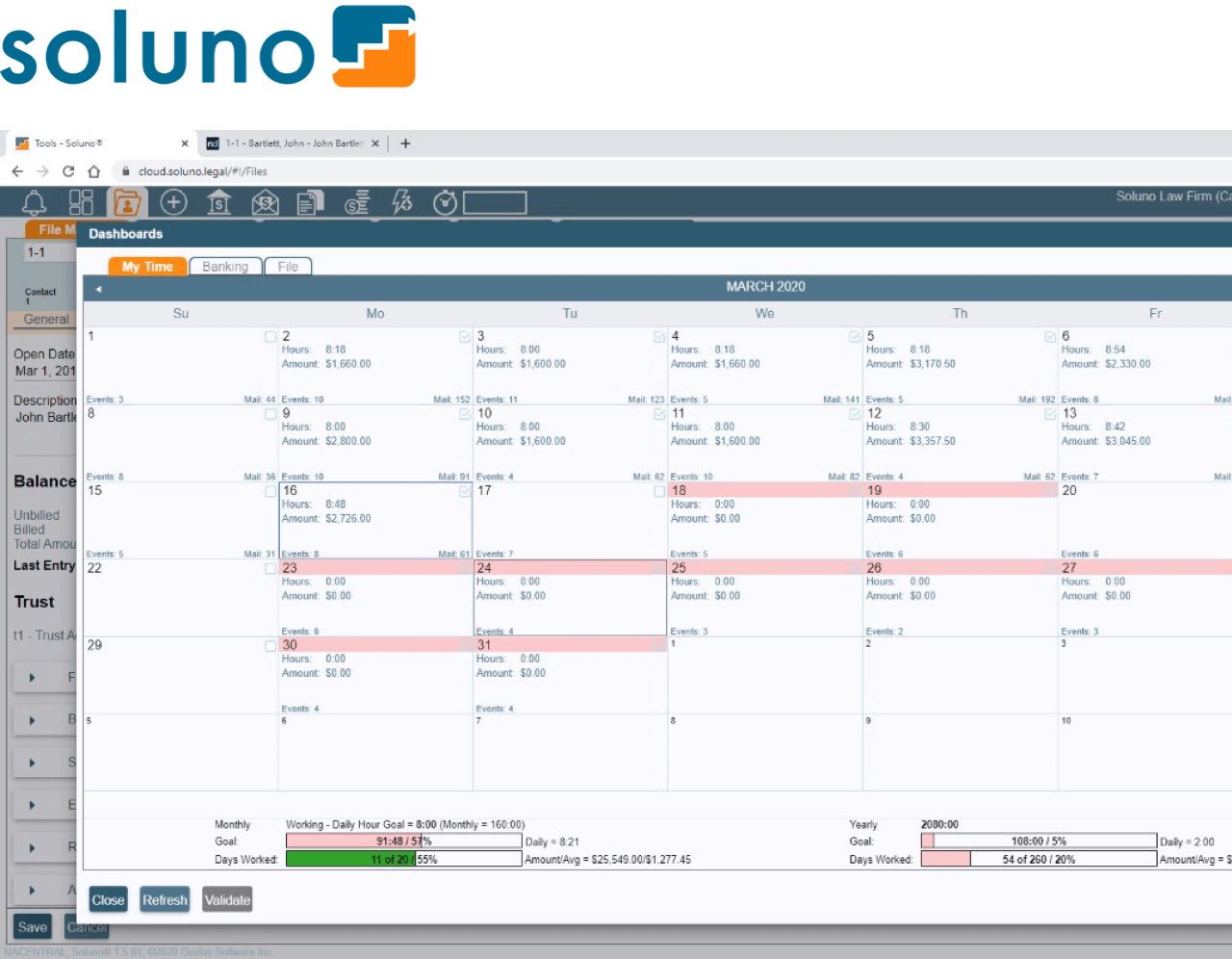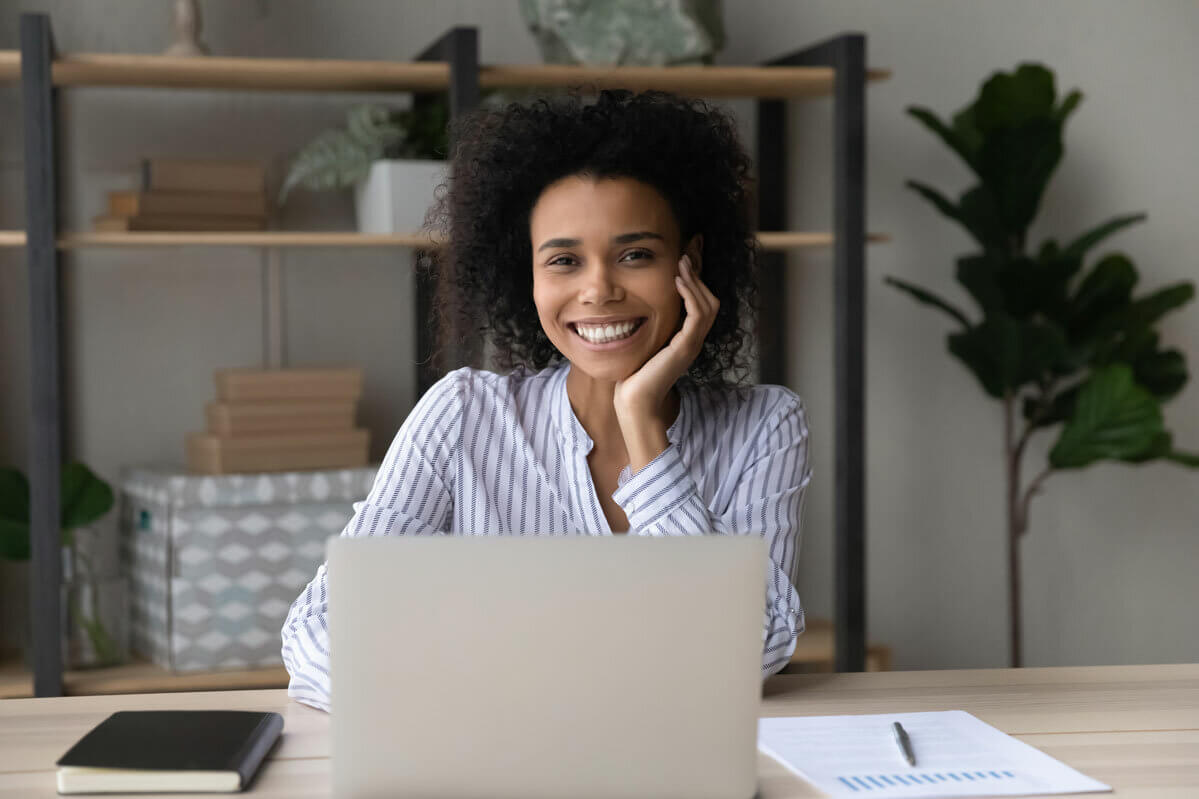 Our approach to bookkeeping for law firms

You'll be assigned a dedicated bookkeeper who will be available to you to answer questions and take care of your books.


You can email your bookkeeper at any time and easily set up calls or video meetings to collaborate.


You'll receive regular checklists of necessary tasks and reminders until you complete them. Thank our handy reminder feature on our bookkeeping management software, Financial Cents.

We're experts on cloud legal management software like Clio and Soluno and we'll help you integrate them with other third-party systems.
We'll begin with a virtual kickoff meeting on Zoom.
If you are just setting up your law firm, we'll advise you on the best systems based on our many years of experience.
We'll chat with you to understand your systems and preferences.
We'll recommend an optimal, cost-effective, and suitable cloud-based system for your firm's needs.
We'll manage your entire migration process from start to finish.
You'll have to provide us with information and perform some setup tasks.
We'll guide you through every step of the way and answer any questions you might have.
Frequently asked questions
Here are some of the most frequent questions we get from our customers.
We charge $75/hour for general legal bookkeeping services and $100/hour for trust accounting. We are very efficient. The cost of cloud legal bookkeeping software like Clio or Soluno is incremental to that. You'll also be responsible for any transaction fees incurred from payroll or bill payment services that charge on a transaction basis.
You'll be asked to provide in-depth information on what services you'd like to include in your plan. You can either submit a form giving us the information such as the # of accounts and transactions or we can go over it together in a call. We usually respond within 48 hours of receiving your form submission.
Our team is located in Canada, in BC, Alberta and Ontario.
Yes, for sure. You can contact your bookkeeper at any time via email, and you can set up times to meet at your convenience. They are generally available within business hours and might even be open to meeting you outside of business hours if that's best for you and it works with their schedule.
While many of the normal accounting rules apply to law firms, the main difference relates to trust accounts. The law societies in each province have very strict rules about how you account for trust funds. Failure to follow these rules to the letter will result in being investigated by the law society and potentially a financial penalty. If investigation revealed that you repeatedly violated trust accounting rules over a sufficient period of time, you could get disbarred.
Yes, we definitely can. We are experts in trust accounting and understand the rules for all Canadian provinces. We prepare your trust reconciliation packages within 30 days (as per Law Society rules). We perform three way reconciliations from your bank to all accounting and practice management software. We also deal directly with the Law Society during audits and trust reviews and we have step by step processes for you and your staff to follow.
No, we are not a registered CPA firm but we are experts in legal bookkeeping and very efficient. Our team leader has spent 10 years training under a CPA who specialized in legal bookkeeping. We charge less than a CPA firm would to manage your legal bookkeeping and we know you'll be very happy with our expertise and skill.
Our legal bookkeeping team leader has been doing legal bookkeeping for over 10 years and our legal bookkeepers each have over 15 years bookkeeping experience.
Yes, we calculate these taxes for our clients and then file the tax returns for them.
No, but we can connect you with some accounting firms which can prepare these taxes for you.
Yes, we manage payroll for many of our clients. WagePoint, Quickbooks Payroll and Knit People are our favourite payroll apps. These apps will pay your salaries and submit the T4s and Records Of Employment to the CRA automatically.
Yes, we can, and we use the payment app Plooto for this purpose since it works well with Quickbooks Online and Xero.
We certainly do. Clio trust accounting software is one of our preferred systems.
We do. We are experts at using Xero and can manage your trust accounting in Xero.
We do. Our legal bookkeeping team leader has 10 years of experience managing trust accounts in BC and working with the BC law society trust accounting rules.
We do. Our legal bookkeeping team leader has 10 years of experience managing trust accounts in Alberta and working with the Alberta law society trust accounting rules.
Yes, we can train your internal staff in trust accounting.
Unfortunately, we only work with businesses that are registered in Canada.