Virtual Bookkeeping Manager / Supervisor based in Canada
Current Status as of April 25, 2023
We are hiring for a virtual bookkeeping manager / supervisor to lead and supervise our cloud bookkeeping operations consisting of ~280 billable hours per month across 5 part time, remote bookkeepers. We offer flexibility, autonomy and growth potential.
Compensation: $30-35/hr, starting as a contractor and option to become an employee after 9-12 months. 100% virtual. Option for profit sharing.
Why Us Over One Of The Bigger Cloud Accounting Firms
#1 Since we don't do taxes, we don't have an insane tax season. You won't have to work crazy hours with us. That's pretty rare!

The accounting industry is burning people out. Everyone I talk to is working way more than they want to and they feel there is no way out.

We want you to work what you want to work, as long as it's less than 60 hours a week and preferably about 30-40 hours a week. Why? We want you to have a fulfilling life and we think that means a certain amount of fulfilling work and then time for the rest of life: spending time with family and friends, reading, learning, maybe more exercise or taking up a hobby!

How can we do this? Not doing taxes helps. I'm not a CPA so I'm not interested in building a firm around tax. I'm interested in building a firm that does regular work all year round to support entrepreneurs, so that we can all have a high quality of life.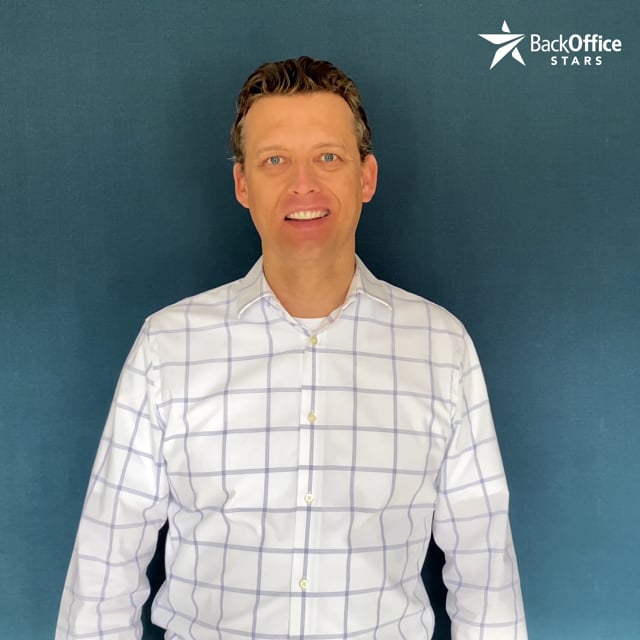 I made this video for hiring general bookkeepers but it will give you a sense of our firm.
#2 You'll get to have more breadth of ownership and impact with us than at a larger firm. Why do I say that?
We are a smaller firm (seven of us) and we are five years old. We still have a lot of our culture and systems yet to define. At a larger firm, your role will be narrowly defined because large firms have to organize that way for efficiency and performance. They have a person for every different role and they have clearly defined boundaries between the roles for the sake of clarity and ownership. They don't really want you to stray out of your defined role.

We have demanding clients and the challenges that come with that. We need people who are eager to contribute to take initiative to solve problems and we can give you lots more scope and freedom than you'd get at a big firm.

At a larger firm, almost all the processes and systems will have already been built and you'll just have to follow them. With us you can play a leadership role in building new processes and systems.

At a larger firm, if you have ideas on how to improve things, you'll be one of dozens of people with ideas. With us, you'll be leading the charge.
About Us
Back Office Stars is a 5 year-old cloud-only bookkeeping company led by a marketing entrepreneur, not an accountant. That makes our culture a little different than your typical cloud accounting firm. We don't have the cultural baggage of an old-school desktop accounting firm that's being dragged slowly into the cloud era. We have only ever lived and breathed cloud accounting.

We are flexible and innovative in our approach. We are well-managed, with good clients and you can expect coaching and support from your manager, Jonathan. Jonathan is a former Procter & Gamble Brand Manager with extensive training and experience in managing remote teams.
You can read about Jonathan on his LinkedIn and Strategy Cube pages. We are based in Burlington, ON.
Our team of virtual bookkeepers tell me they appreciate:
Being part of a team for support and encouragement.
The flexibility of the role which allows them to take care of their families and still enjoy meaningful work and build their careers.
The quality of the clients we attract and the rewarding feeling of building good relationships with them over time.
The learning they get from exposure to sophisticated clients using cutting-edge accounting and business management tools.
The coaching and support I provide.
That we use state of the art software tools that they find efficient and useful.

Our clients are smart business owners in software, tech, e-commerce, agencies, professional services, trade service companies, virtual events, real estate, massage therapy, chiropractic or physiotherapy clinics. They are mostly in Ontario with some in Manitoba and BC.
Successful entrepreneurs are rarely strong at keeping their books organized. You'll be helping some of Canada's brightest entrepreneurs get their books & systems organized so that they can manage their business well and keep their staff, customers and the CRA happy. You'll give them the gift of peace of mind.
We do important work but we have fun doing it and our culture is highly collaborative, supportive and light-hearted.
The primary part of the role is to lead and manage the work of a team of five part-time bookkeepers and make sure they deliver the full scope of work on time and on budget each month.
There is a team leadership component with soft skills like vision casting, goal setting, and talent management. You'll need to get to know each team member, understand their unique talents and areas where they may need support.
There is also a project management component which requires some technical skill in reporting and report development as well as analysis, often in Excel. We track our hours and we need to make sure our rolling average hours stay close to our time estimates.
You'll need to stay on top of bookkeepers who are fall behind but be seen as their helper, not their enemy. We estimate that the team leadership part of this role will be 5-10 hours per week.
The team is an experienced and competent team. No one has less than ten years experience and two have over 15 years experience. They are highly responsible and generally get their work done independently with minimal oversight. The team generally only needs intervention when someone can't work due to illness, vacation or a family issue. We are staffing this role to free up the owners' time and to prepare for future growth.
We use Financial Cents to plan, manage and track our work. It's an amazing tool and will be the key tool you will use to supervise and manage the team. Other tools would be email, Slack, Google Workspace and the practise management tools inside Dext, Xero and QBO.
We only use Xero and QuickBooks Online for accounting.
The secondary and flexible part of the role is bookkeeping for our clients. How much you do will depend on your capacity. It could be as little as 5-10 hours per week or as much as 30+. You will manage your workload through hiring and training additional bookkeepers.
You will be doing general bookkeeping including monthly reconciliations, sales tax management, payables & receivables, payroll, invoicing and bill payment.
You need to be comfortable learning new web-based software quickly. In addition to the above, we use Dext, HubDoc, Plooto, Wagepoint, Knit, G-Suite, Slack, Harvest and Zoom but there are new tools coming out on a regular basis and we will always want to help our clients use the latest and best tools.
For the first few months, you'll do bookkeeping for clients so you can gain experience doing the work within our systems and so that our bookkeepers can confirm your abilities to me. You'll work closely with me and some of our bookkeepers, learning the role, our clients, our systems and processes.
Once we have confirmed your fit with the team, you'll start directly managing their workflow, supporting them and managing reporting to me.
We'd look to build the team up from there in line with your capabilities and goals.
Virtual bookkeeping supervisor job fit criteria
To be considered a good fit for this role, you need to meet the following criteria:
You have experience managing people and teams.
You have experience managing cloud bookkeeping or accounting projects with monthly deadlines.
You are looking for at least 10 hours per week of primarily 9-5 daytime work, immediately, but you can do some of the work in the evening.
Your situation allows for your workload to increase over 12 months to close to a full time workload as we add new clients.
You are a qualified, certified bookkeeper with a bookkeeping or accounting certification from a recognized Canadian college or program.
You have a minimum of 8 years of cumulative Canadian cloud bookkeeping experience.
You are legally able to work in Canada and you are physically based in Canada.
You speak, read and write English at a native speaker or fully bilingual level.
You have your own computer, fast internet and a suitable, professional office or quiet room in your home to conduct video conference meetings from during the day.
You want to work as a contractor to start, with the option to become an employee.
You need to be able to update the client's books at least every 2 days and you need to be able to return emails within 2-3 hours on weekdays.
You are certified in Xero or Quickbooks Online. Xero and QBO are the only accounting systems we use. Quickbooks Desktop experience is not sufficient.
You are physically based in Canada for at least 9 months a year.
keyboard_arrow_leftPrevious
Nextkeyboard_arrow_right