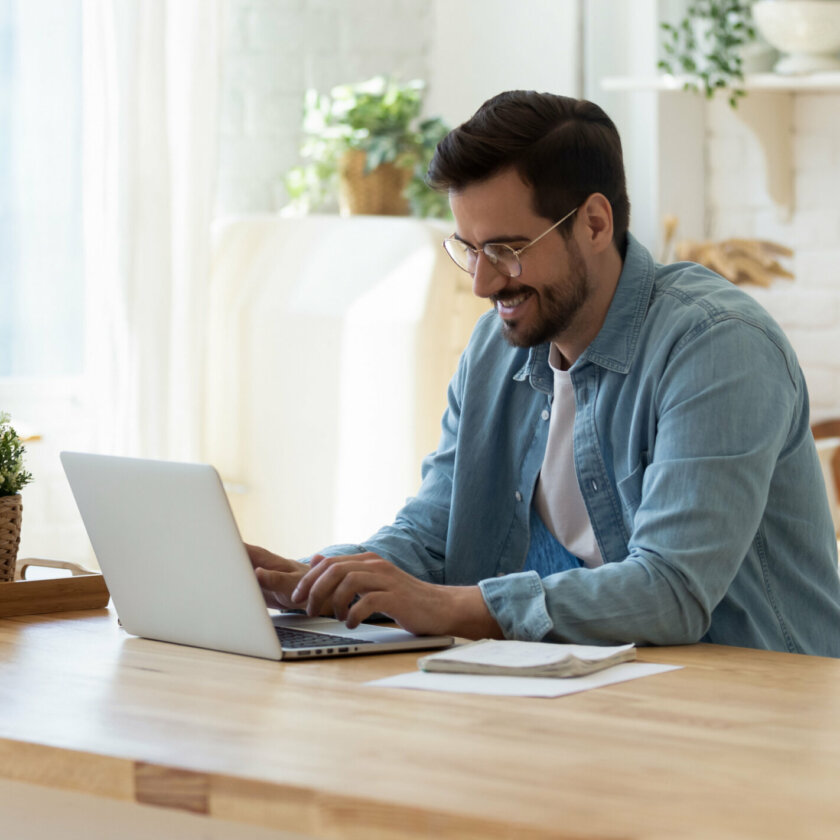 Online Bookkeeping Services
In online bookkeeping (also called virtual bookkeeping or cloud bookkeeping), you and your bookkeeper use cloud-accounting and document management software to create a secure, paperless system. This allows you to exchange receipts and business documents and to collaborate and get financial statements without having to exchange any paper documents.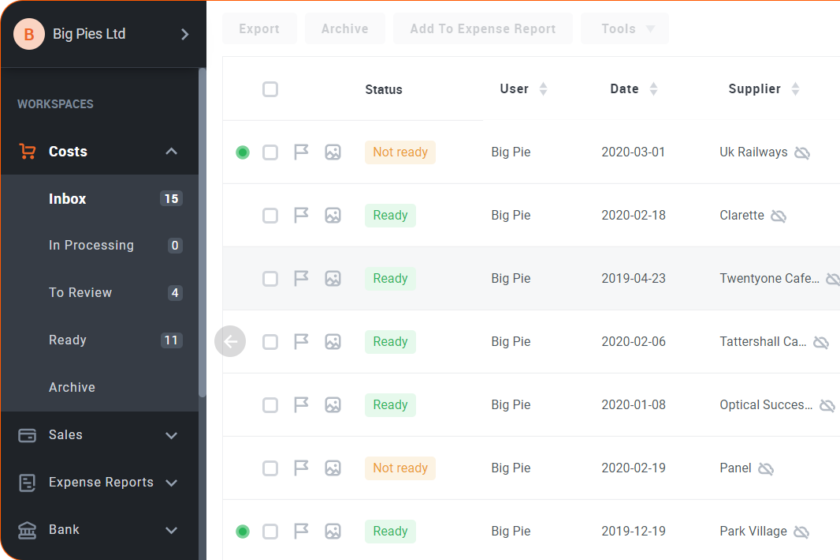 Online Bookkeeping Services We Offer
Accounting system management (journal entries) & reporting
We input all your revenue and expenses into an accounting system and categorize them in useful ways so that you can pull reports that provide you insight on your sales, spending and profitability.
Expense and revenue management
We organize and categorize all your business expense receipts and your sales invoices.
Reconciliations
We reconcile your bank statements and credit card statements against the data in the accounting system to ensure accuracy and completeness.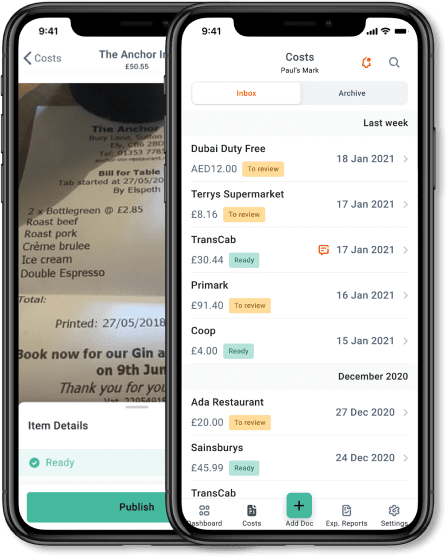 Accounts receivable / Accounts payable
We can manage your receivables (generating invoices, managing reminders and processing payments) and your payables through the payment of your bills using an online service like Plooto.
Year-End
We prepare all the documentation for your accountant to be able to do an efficient and painless year-end.
Payroll
We can manage your payroll payments and government payroll remittances.
Taxes
We can calculate and file your business and payroll taxes (including HST/GST, EHT and WSIB).
You'll be working with a dedicated bookkeeper. You'll be able to contact them on a schedule that you agree on.
Correspondence between you and the bookkeeper will be primarily done via email, but you can also arrange to set up calls or web meetings.
Dext is the preferred way for you and your bookkeeper to share the documents (for security reasons). Dext serves as the central database for the bookkeeping process. Dext has built-in contextual messaging so our bookkeepers can ask you for clarifications about receipts, without cluttering up your email.
In terms of cloud accounting systems, we only use Xero and Quickbooks Online and we are experts in both systems and integrating them with other third-party systems.
We use bookkeeping management software called Financial Cents to manage our workflow and reminders and it has a nice feature that enables us to send you a list of documents we need and it reminds you until you check them all off. Our clients love how it puts all the requests in one list for them.
We help you get set up with virtual bookkeeping quickly.
We start with a virtual kickoff meeting using Zoom, a web-based conferencing tool.
We ask you about your existing systems and how you do your bookkeeping, and then we develop an approach that delivers the right solution for your needs while keeping efficiency and cost in mind.
There are some setup tasks you need to complete (mostly providing information to us), and then we try to take care of the rest.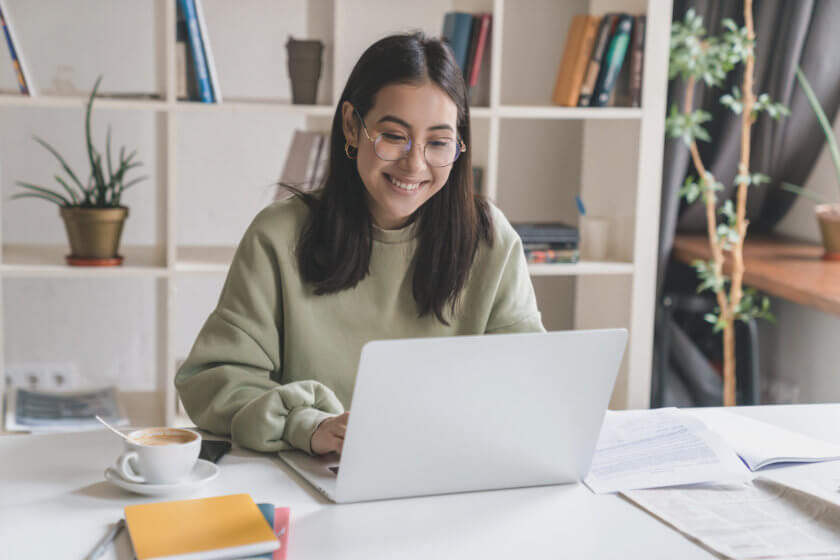 Fill out the form below to book a call with us for a no-obligation chat about your bookkeeping needs.
Sectors We Service
We focus on serving the following sectors and types of business:
Marketing & Tech-Related Businesses
Digital agencies
Web design & development agencies
SEO, SEM, PPC agencies
Marketing, PR, promotion agencies
Marketing consultants and strategists
Tech companies
Software companies
Professional Services, Consulting & Health
Recruiters
Consultants
Lawyers
Engineers
Insurance
Wealth Management
Chiropractors
Massage Therapists
Trades & Service Companies
Maintenance & Cleaning
Hazard Removal
Landscaping & Snow Removal
HVAC
Roofing
Plumbing
Electrical
Painting
Frequently asked questions
Here are some of the most frequent questions we get from our customer.
We have some example pricing packages here. We charge $55/hour for bookkeeping services. We are very efficient and have found that we often complete the same work another bookkeeper previously did in less time. The cost of software like Xero, Quickbooks Online or Dext/Hubdoc are incremental to that. You'll also be responsible for any transaction fees incurred from payroll or bill payment services that charge on a transaction basis.


You'll be asked to provide in-depth information on what services you'd like to include in your plan. You can either submit a form giving us the information such as the # of accounts and transactions or we can go over it together in a call. We usually respond within 48 hours of receiving your form submission.
Our team is currently located in Canada but we are exploring the possibility of hiring a team in the Philippines to provide additional support and capacity. For context, there is a shortage of cloud bookkeepers in Canada and the demand will exceed supply for the next several years. Most growing accounting and bookkeeping agencies are being forced to consider hiring team members in other countries that are training more bookkeepers than Canada is. Right now our team members are all based in Canada (Ontario and Alberta), but we have learned over the pandemic that staff need vacations and sometimes get sick, and we need redundancy to make sure our client's books can always be kept up to date.


As such, in the coming months, we will be exploring how to add English-speaking, fully trained accountants located in the Philippines to our team. We will work to mitigate all the concerns our Canadian clients have. Our research has shown us that thanks to cloud software and Zoom, and the fact that English is the primary language in the Philippines, and their very strong college accounting programs, and their willingness to work during their night to match our business hours, we can offer as good or better service to Canadian clients with some of the work being done in the Philippines. We will offer the option to have your main point of contact still be in Canada if that's important to you. That would mean your point of contact is in Canada but some of the work like the reconciling of your accounts is done by a Philippine team member who is overseen by your Canadian account manager.


We will be fully transparent with you regarding who is working on your books and work with you to staff your file appropriately.
You can email your bookkeeper at any time, and they'll respond within a few hours.


You can also set up a phone call or a virtual meeting by emailing them first.
All our bookkeepers have a college diploma in bookkeeping and at least five years of bookkeeping experience.
Yes, of course. We calculate and file the taxes for you.
We will not PAY your taxes on your behalf. However, we can calculate these taxes, but you'll have to pay them yourself.
No, we can't file these tax returns for you. You'll need an accounting firm for that and we can help you find a good one if you don't already have one.
Yes, we use several services including WagePoint, Knit People and Quickbooks Payroll to manage your payroll. You can enter the payroll hours. The software will pay your remittances automatically. T4s and ROE will automatically be submitted to the CRA.


However, we aren't responsible for late payments which might occur because of insufficient funds in your account or you not approving the transactions on time.
Yes. Plooto is a bill payment app which works well with Xero, another software we use. That's why we prefer Plooto for this purpose. If you receive more than half a dozen invoices that need manual payments, the Plooto service can save you time and money vs. checks or email transfer.
We reduce bookkeeping errors using some of the best practices followed by the top accounting firms which include:
Transaction data feeds from your bank and credit card accounts.
Data cross-checking from different sources to spot discrepancies.
Automated reconciliation tools inside the software we use automatically checks the data for accuracy and performs the required corrective actions after the bookkeeper approves them.
We also hire only the best and the most talented bookkeepers who are masters at their craft.
We're sorry, but we won't be able to work with you if your business is registered outside Canada.