You already work with remote designers and developers and manage them using cloud apps like Slack, Asana, G-Suite, Zoom, Loom, InVision, Upwork, and Harvest —so why don't you use a virtual bookkeeping service?
Perhaps you have never thought about it. Probably, every month, you take your receipts to a bookkeeper, and they chose the desktop software they like working with. Alternatively, perhaps they come to your office and work on desktop accounting software.
You are wired to love efficiency and find new and better ways of doing important activities. Even a cursory look at traditional paper and desktop software-based bookkeeping will allow you to spot its many significant shortcomings.
I'll run through some of those shortcomings in a moment, but first, let's establish why having up-to-date books and financial reports is essential for running your business well.
You already know all this, but if you are reading this article, then chances are you've neglected your bookkeeping because you've decided that you have more significant challenges you must conquer first.
When you are starting a business, you generally find yourself looking at the big picture: which market you'll go after, what product or service you'll offer, how you will run your operations. Those questions take up the bulk of your mental energy and so you might only give a fleeting thought to bookkeeping and the work that needs to be done to track all your transactions so you can meet your CRA obligations.
If you are like many entrepreneurs, you figure you will save your receipts, get someone to type them all into a spreadsheet and let your accountant deal with it at the end of your fiscal year. You have far bigger items to tackle—like getting your first customers and keeping them happy!
The Importance Of Bookkeeping For Startups
Entrepreneurs often get in touch with us when they are in trouble. What do I mean by that?
You can very easily find yourself at the end of your fiscal year, perhaps having had a fantastic first year, and suddenly realize you haven't kept track of your HST. You might hear about other business owners who owed considerable sums to the CRA for sales tax collected and paid heavy penalties for filing late.

Alternatively, perhaps you can't figure out why there is so little cash in your bank account. You wonder why you haven't done as well as you thought you had. You hand in your receipts and invoices to your accountant and wonder why she doesn't have an instant answer for you. You start to hear words such as budget allocation, profit and loss, cash flow, profit margins, sales tax ITC's, and capitalization of assets. Entrepreneurs and startups learn far too late that these items can only be calculated and generated once all the information is in—including the receipts in your shoebox.
Maybe worst of all is receiving the letter from the CRA that you are being audited. Few things strike fear in the hearts of a new entrepreneur than the words "Your returns for the above tax years have been selected for a review."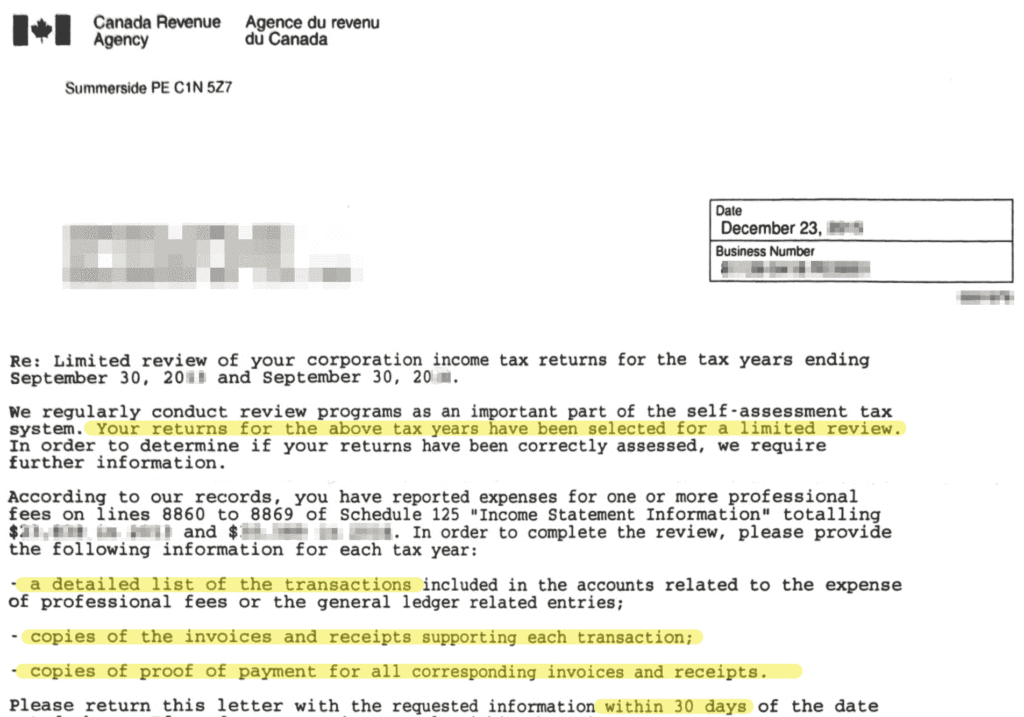 This is why keeping up with your bookkeeping is so important. With careful bookkeeping, done by a certified bookkeeper, you will be able to keep track of all your revenue and expenses, file and remit your various sales and corporate taxes on time, and generally avoid surprises, the kind that could put you out of business!
You will know how your business is doing at any time during the year, not just a few months after your fiscal year-end, by which time it may be too late to make the changes necessary to survive. If you get audited, it will be easy to quickly supply all the requested documentation to the CRA and get them off your case.
Current books will also help any potential investors understand how your business is doing, by just the click of a button.
So you may be asking yourself, why and how is it that a virtual bookkeeping service helps me do this? Let's explore that a little further.
The Frustrations Of Old-School Bookkeeping
In the past, most entrepreneurs, startups, and small business owners had three options: find a bookkeeper willing to come to their office for a couple of hours a week, find a local bookkeeper and take receipts to them or get desktop accounting software and learn to do bookkeeping themselves.
In the first two options, you are limited to bookkeepers located close to your office. You might find that many bookkeepers are reluctant to come to your office for just an hour a week, even if that's all you need. As far as taking receipts to the bookkeeper, many business owners are so busy that they fall months behind in getting receipts to the bookkeeper, meaning their books are always many months out of date.
In the desktop accounting world, getting access to your financial statements meant asking your bookkeeper for them and having them sent to you as a PDF or in Excel. That may not seem like much, but it was enough of a barrier for many business owners to neglect looking at their financial reports until after year end.
If you opted to do your books yourself, then you had to familiarize yourself with Sage (Simply Accounting) or Quickbooks, as those were the only two small business options over the last few decades.
The downfall with these accounting software programs is that they could only be accessed from one computer, not only making it highly inefficient but also a more significant risk of loss or theft. Today we have competent and secure virtual bookkeeping programs that can be accessed from anywhere in the world.
In simple terms, this means that if a potential investor contacts you and you want to pull a quick profit and loss report while watching your kids swim off the dock at the cottage, you most definitely can.
Another limitation of desktop accounting software has been the need to download bank and credit card account transactions manually and upload them into the system. Today's cloud-based accounting software uses automated bank feeds to pull in the data automatically, saving time and reducing errors.
Given all the shortcomings of the approaches we've described, accounting software was ripe for disruption.
The Cloud Software That Disrupted Small Business Accounting
Accounting follows a process that starts with documents like receipts, statements, or invoices, which all have to get entered into an accounting system without errors. That system is used to perform accounting tasks like reconciliation with bank accounts, which increases our confidence that all the transactions have been captured and separation of sales tax so it can be reported to the government. Finally, the accounting system provides reports on the past and forecasts of the future to help business owners make better decisions.
The cloud and SaaS revolution pioneered by salesforce.com has disrupted every step of that accounting process and several more I haven't described.
By far, the most significant cloud software for small business accounting outside of the actual accounting software is document management software. The top players for small businesses are HubDoc and Receipt Bank. HubDoc is a Toronto-based startup founded by Jamie Shulman and Jamie McDonald, and Xero, the cloud accounting software, bought it last year.
HubDoc replaces the traditional shoebox of receipts but is superior in so many ways.
First, it automatically pulls in PDF receipts, statements, and invoices from your vendors and suppliers, saving you having to log in to the account and print statements or handle paper. Second, it organizes them automatically by name and puts them in folders. It scans and recognizes the data within them, which makes them searchable, and it puts the data into the correct fields for transfer to the accounting system. You can set up sync rules to automatically send bill data in Hubdoc to the right account in your accounting system.
Third, it offers multiple ways to get receipts into the system, including via email and a mobile app which allows you to photograph receipts. The fact that a receipt photographed with your mobile phone can now automatically become accurate data going into the right place in your accounting system is a game-changer.
HubDoc costs only $15 a month (and is included free with Xero) and is the core document management solution we use with all our clients.
Receipt Bank offers many of the same features as HubDoc, and some of my bookkeepers prefer it's user experience over HubDoc, but once you exceed 50 transactions per month in Receipt Bank, it becomes more expensive than HubDoc which doesn't charge based on the number of transactions.
Auto Entry is another piece of cloud software that allows you to upload bank statements and other documents and convert them to CSV files and push the data into accounting systems like QuickBooks and Xero. The key differentiator of Auto Entry is the accuracy of its data extraction from PDF to CSV and the ability to extract transactions line by line from a printed statement and code the correct line item to a specific account using rules.
The top two players in the general ledger and accounting software space are Xero and Quickbooks Online.
Xero and Quickbooks Online are both fabulous pieces of software that, for small business owners, offer significant benefits over desktop alternatives. You can find many good reviews online but here's a quick list of the key features that make these cloud accounting programs better than standalone desktop software:
Bank Feeds: They log in to your internet banking and import your transactions automatically. This amazing feature saves time and reduces errors. Xero example, Quickbooks example.
Access Anywhere & Mobile Apps: You can pull up your reports and access your data anywhere, including from a mobile device. You can track time & expenses to projects from your mobile device.
Integrations: These apps are built to integrate with other apps via API so you can connect systems for invoicing, time tracking, expenses, inventory, shipping, HR, payroll, forecasting, BI, and industry-specific workflow apps for landlords, contractors, restaurants and medical practices. Click for Xero integrations and Quickbooks integrations.
Improved communication & workflow back and forth between owner and bookkeeper: With both of you having access to the latest, live data, and using built-in communication tools, it's easy to ask questions and pass along needed paperwork right from within these tools.
More up-to-date books: With data coming in automatically on a daily basis from the bank feeds and Hubdoc, your bookkeeper can get 80-90% of the data they need without you having to find and send it. This availability of data without having to bother you, the business owner, leads to more up to date books.
Smoother handover to your accountant at year end: You simply add your accountant as a free user to these systems, and they instantly have access to all your bookkeeping data. They can drill into details and ask the bookkeeper clarification questions or request additional data very easily.
The Cost of a Virtual Bookkeeping Service
With all the benefits you might think a virtual bookkeeping service would cost more than an old school bookkeeper. Not necessarily. Because you can now work with a good bookkeeper from anywhere across Canada, not just your neighbourhood, businesses in cities can often save money by hiring a bookkeeper who lives outside of a big city.
Additionally, if your virtual bookkeeper uses all the right tools, they can process your work in a fraction of the time with no loss of accuracy or quality. Our first client used to pay an accounting firm $800/mo for their bookkeeping. We do it for $350/mo. Part of the reduction is that we charge less per hour, but most of the reduction comes from us doing the same work in a third of the time thanks to better systems that remove inefficient manual work from the workflow.
You Should Expect More
You are right to expect that you should have an excellent virtual bookkeeper, who feels like part of your team, works for you as needed, provides the expertise you need and uses efficient cloud-based tools like you use in all other parts of your business. You are also right to expect to be able to photograph your receipts rather than having to keep paper copies organized, to be able to get timely financials as you need them and to have access to your accounting from your mobile phone.
It's time to finally bring your accounting system into the efficient world of cloud-based apps and remote team management you've come to rely on.
---
Back Office Stars offers virtual bookkeeping services, tax, payroll, and payables management by an all-Canadian team of experts. We'll help you get organized and pay everything on time so you keep your customers, staff and the CRA happy!
Book a call with Jonathan now.
If your company is looking for a new way to reward your employees, consider bringing in the chair massage experts from Massage At Work. Dahnalda and her team will make sure you have a great experience.